E-fuel produced in a co-electrolysis from renewable power and captured CO2
Efficient low CO2 peak-power generation from e-fuel in a diesel genset
Multiple CO2 recycling by feeding engine exhaust in a carbon capture plant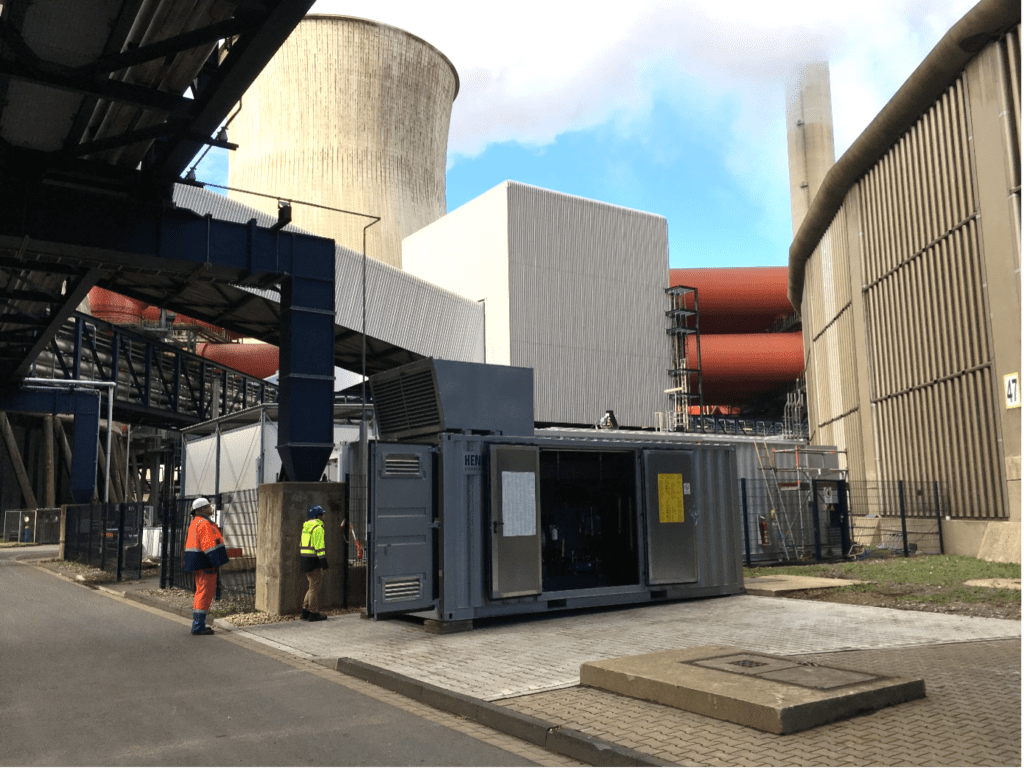 The de-fossilization of all sectors – electricity, heating, production, and transportation – will be necessary to meet the goals of the Paris Agreement to limit global warming. Sector coupling, i.e. the transformation of renewable power ("green" electrons) into other energy carriers and chemical raw materials ("green" molecules), will play an important role in all cases where a direct electrification is not possible in a foreseeable future.
The core of the ECO2Fuel technology is a co-electrolysis process that produces "green" synthetic e-fuels from electric power, water, and CO2 at competitive prices, in line with the need for a sustainable, cross-sectoral energy and raw material supply. An additional big benefit of e-fuels is that they have a high energy density and are easily stored for a long time. Closed carbon cycles can be established using sustainable biomass while fossil-based feedstocks are substituted and emissions from their use are avoided.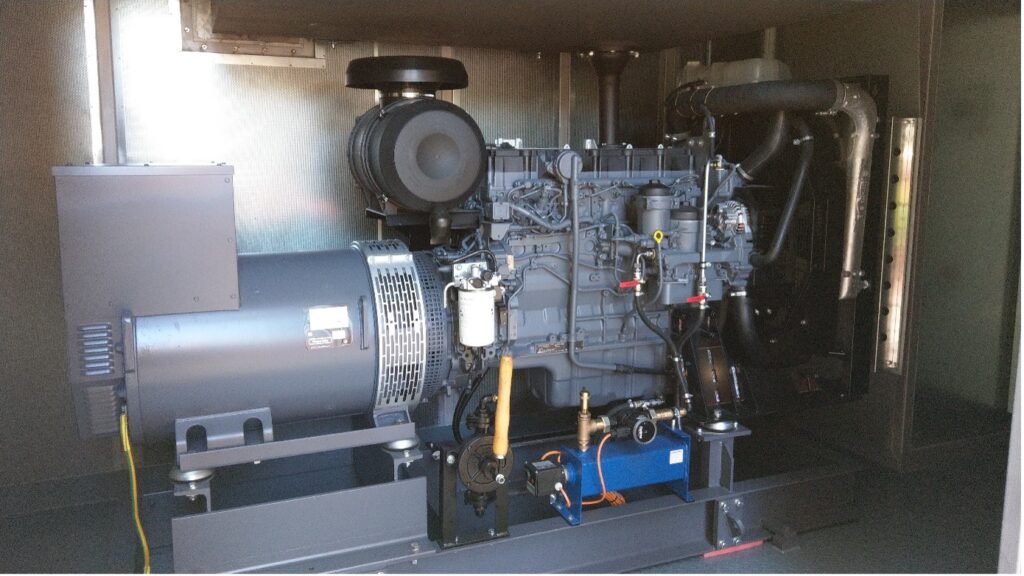 Energy storage is an inherent prerequisite in a power supply based on renewables only. Existing energy storage technologies like pumped hydro or batteries fall short to meet the demand in case of calm, foggy weather in winter, which may last days and weeks. Today, conventional power plants step in to meet the power demand, but these need to be converted or replaced to become GHG-neutral within the next decades. In the event of a power outage, the operability of the critical infrastructure (hospitals, airports, civil protection, telecommunication, water, military, other) are backed-up by emergency power generators, usually diesel gensets that need to be converted or replaced as well.
ECO2Fuel will expand the application of e-fuels to existing diesel engines, both stationary and automotive, using a fuel drop-in approach. In the project, CRF (Centro Ricerche Fiat) as an automotive developer and RWE as a power supplier will mix the produced e-fuels with diesel, test various fuel blends in vehicles and in a stationary genset and will validate the suitability of the resulting fuel blends for the existing diesel engine fleet.
It is estimated that more than 80 million diesel gensets exist around the world, with an expected increase of annual installations from 2.1 million units in 2020 to 3 million units in 2030[1]. Using a share of climate-friendly e-fuels in the existing diesel engine fleet, combined with the quick installation of the needed backup power capacities based on well-established diesel gensets, will quickly lower GHG emissions from the transportation and the power sector.
The technology based on ECO2Fuel will offer grid-balancing services due to its capability to store renewable energy by a power-to-fuel process. The stored renewable energy will be used for peak and emergency power generation using the existing diesel engine technology and infrastructure.
As another novelty, the ECO2Fuel project will demonstrate CO2 recycling and waste heat recovery by feeding the exhaust gas of a diesel genset running on synthetic e-fuel into a post-combustion carbon capture unit. The captured CO2 is utilized in the co-electrolysis process and is converted into e-fuels again, enabling multiple carbon capture and usage (CCU). This unique approach of multiple carbon cycles will achieve lowest GHG emission and validate a new concept of climate friendly peak-power production.
RWE will study the performance of the CO2 capture pilot plant during phases with engine exhaust gas feed into the flue gas, resulting in changed CO2 and O2 concentrations. The exhaust gas composition and temperature will be analysed, and the waste heat content of the exhaust gas flow will be balanced. The performance and efficiency of climate friendly peak and back-up power generation will be assessed on basis of the data analysis of the operating behaviour during start-up, ramp up/down cycles, operational parameter variation and operation in steady state. The results will be used as input of an economic analysis and a life-cycle assessment (LCA).