Charly Azra is CTO at Hydrolite, leading the development of hydrogen-based electrochemical systems such as fuel cells and electrolysers based on anion-exchange membranes (AEMs).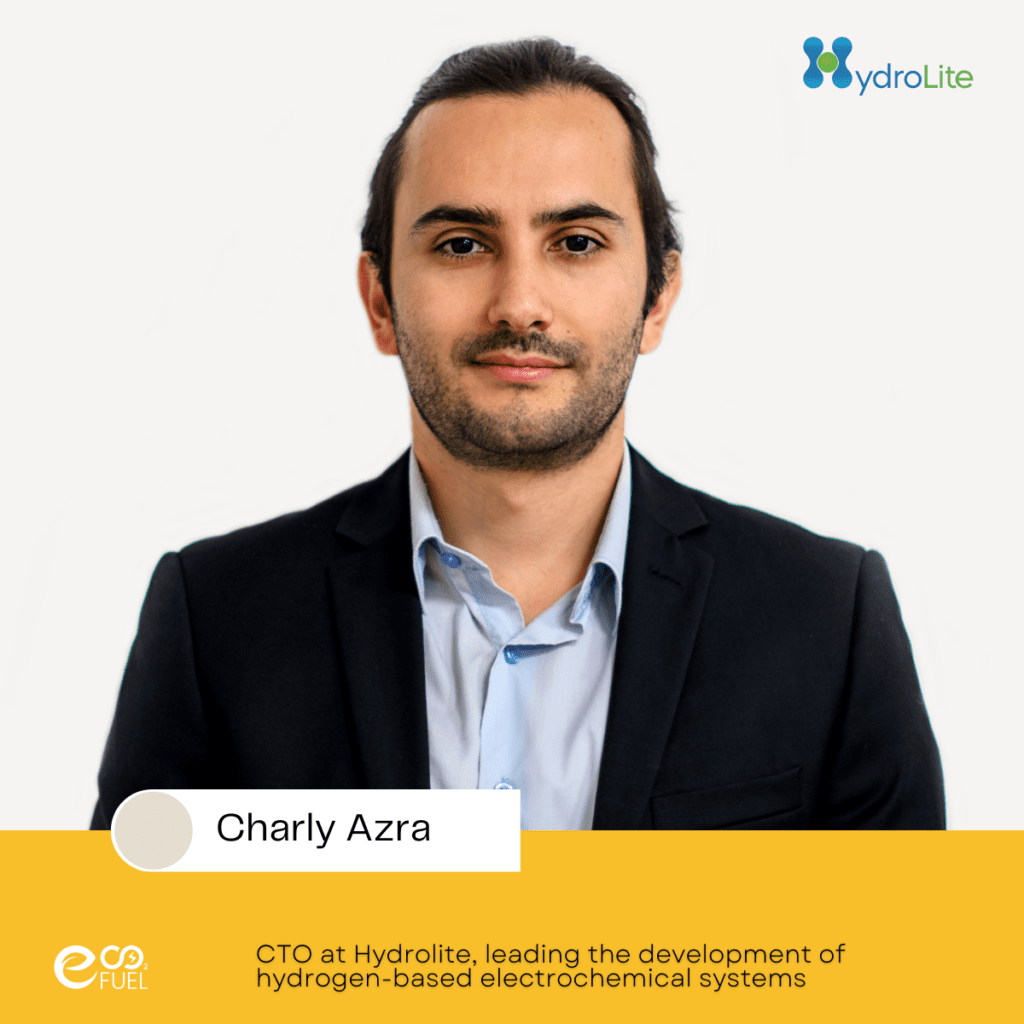 Charly joined Hydrolite in 2015, leading research and development on various aspects of fuel cells and electrolyser including membrane development and scale up, catalyst layer design, stack assembly methods, stack mechanical design and system-level design and operation.
Before joining Hydrolite, Charly worked as a post-doctoral fellow at the Technion (Israel) on electrospinning of polymeric nanofibres. He obtained a Doctoral Degree in Material Sciences from the Swiss Federal Institute of Technology of Lausanne (EPFL) for his research on shape memory polymers. He holds a Master of Science in Micro and Nanotechnologies for Integrated Systems, a joint degree from the Politecnico di Torino (Italy), Grenoble INP (France) and EPFL (Switzerland).
As part of the ECO2Fuel project, Charly's responsibility is to provide high performance, large size membranes and ionomers for catalyst layer fabrication according to the specifications established for operation within the CO2 electrolyser. Using his experience in processing and functionalization of polymeric materials coupled with knowledge of hydrogen based electrochemical devices, Charly and his team of researchers will provide ECO2Fuel with high quality materials for the successful implementation of efficient CO2 electrolysers.
"I am honoured and excited to be part of such a prestigious consortium dealing with a noble subject such as decarbonization of the planet for a sustainable future. It is highly rewarding to see materials we have developed within Hydrolite being used in a different technology."