The ECO2Fuel project partner selection allows fulfilling the green deal work program's requirements on the industrial symbiosis and circular economy, as each partner has been chosen strategically to develop a zero waste technology.
With the partner MONOLITHOS Catalysts & Recycling Ltd's. we will be transferring the production of one of the key components of the ECO2fuel electrolyser, the catalyst, from labscale to industrialscale via an efficient and  environmentally friendly synthesis technique.
In parallel, Monolithos will investigate and develop the recycling of these catalysts by their proprietary hydrometallurgical leaching method.
In ECO2Fuel we want to go beyond the circular economy of the materials that are used to make up the system.
Make, Use, Recycle!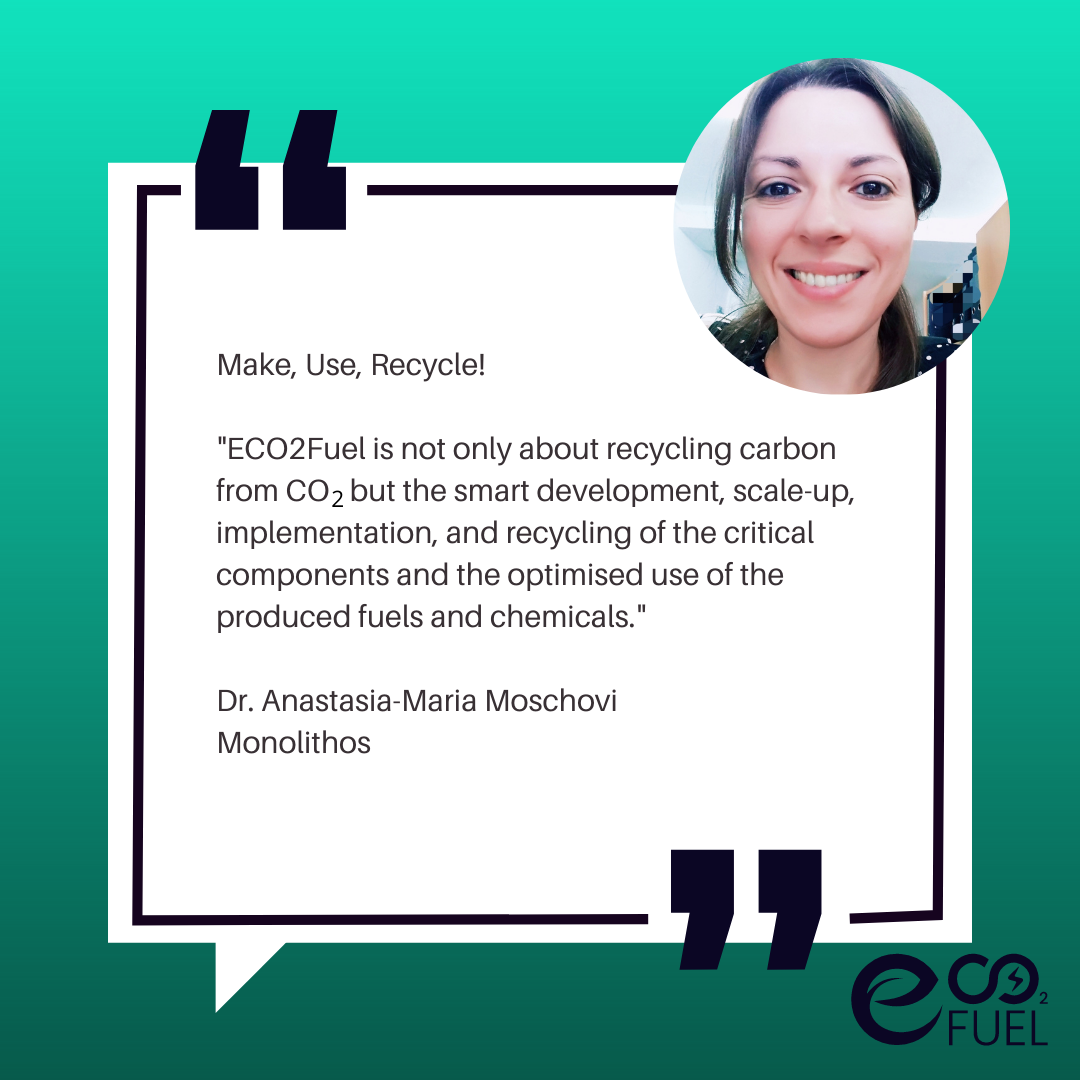 "ECO2Fuel is not only about recycling carbon from CO2 but the smart development, scale-up, implementation, and recycling of the critical components and the optimised use of the produced fuels and chemicals.", says Dr. Anastasia Moschovi, Material Scientist and Head of R&I Department at Monolithos.
With Monolithos and several other partners, we will investigate how to implement the #carbonneutral fuels in the transportsector.