We are pleased to welcome Dr. Harilal to the ECO2Fuel project as a postdoc in the Department of Energy Conversion and Storage at the DTU.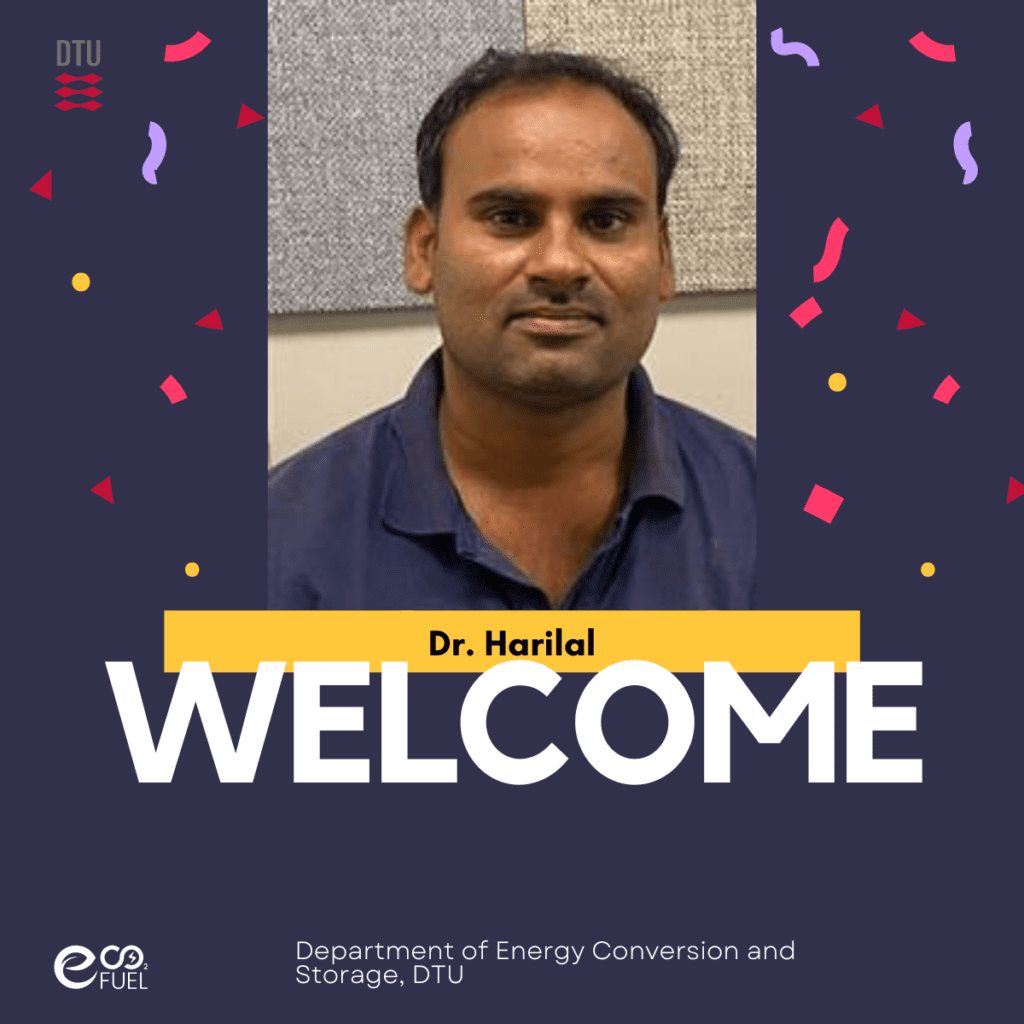 Harilal, who is originally from Telangana, India, obtained his PhD in the development of novel polybenzimidazoles for proton exchange membrane fuel cells from the University of Hyderabad (UoH) in Telangana.
With his skills in organic and polymer chemistry, membrane electrode assembly preparation as well as various analytical techniques such as nuclear magnetic resonance (NMR) and Infrared (IR) spectroscopy, Atomic force microscopy (AFM), scanning electron microscopy (SEM) and transmission electron microscopy (TEM), he will be supporting the team of Qingfeng Li and David Aili in optimising the membrane properties of anion-exchange membranes for the ECO2Fuel project.