META Group is adopting a demand-led (problem-driven) approach to address the needs and problems of the potential adopters of ECO2fuel's results. Those will be selected and validated, together with the partnership and early adopters, considering their unique value proposition and identifying steps needed to secure further funding and to go to market after the project ends.
The process will involve tools tested in several previous assignments in Europe, as well as during the delivery of services to SMEs and startups. We will use the "build-measure-learn" from the Lean Startup approach to involve stakeholders, plan use, finalise business plans, mobilising outcomes and enabling impact.
"In the next few months, we will start planning exploitation workshops together with the partners to enter the most exciting part of our tasks.", says Antonello Fiorucci, EU Project Designer at META.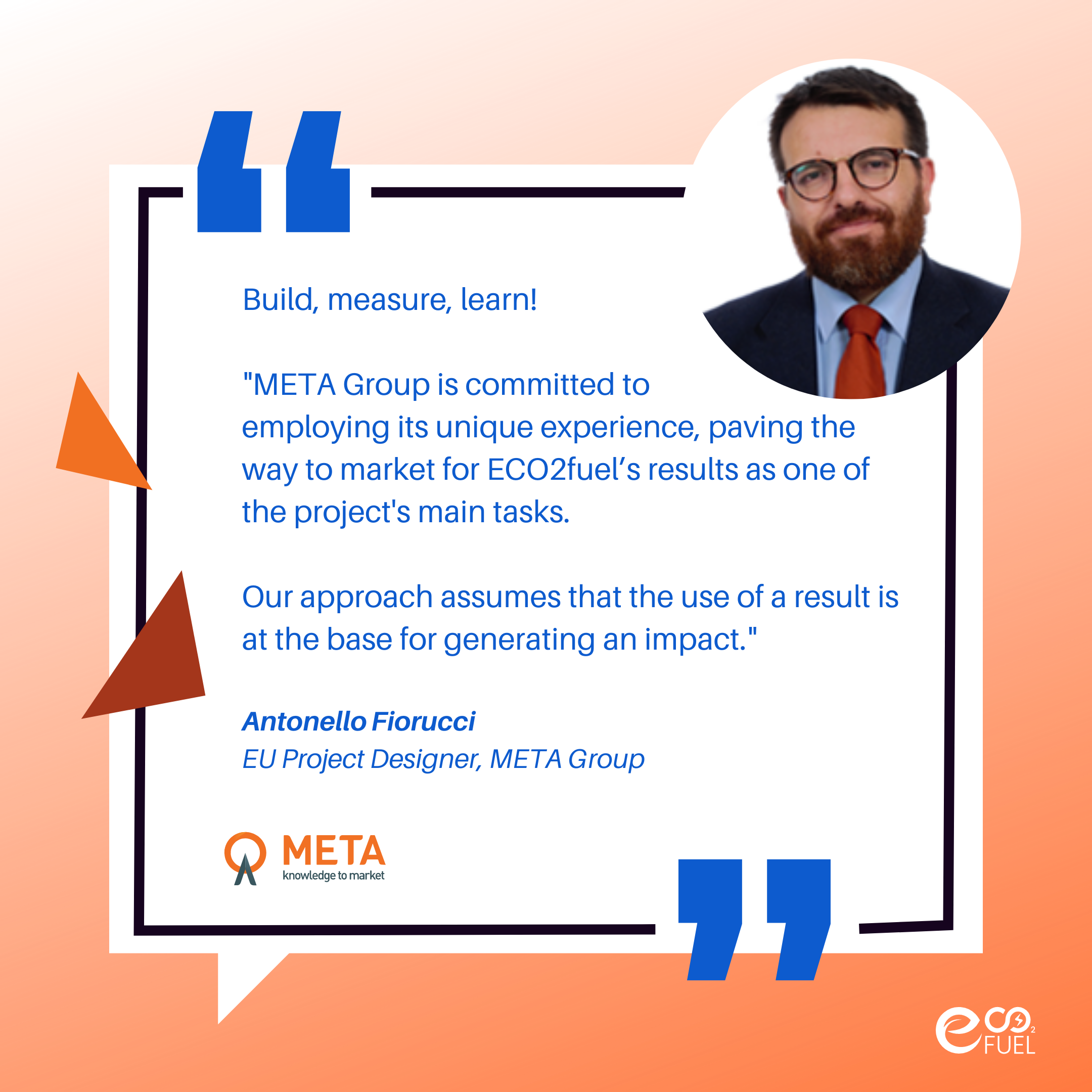 We will also provide support to manage IP and ownership-related issues which will be addressed once the use model of each result will be clear and shared by the partnership.
The Italy-based company is the main contractor of the European Commission in promoting and supporting the use of research results from projects funded by programs such as FP7, H2020 and HE and cohesion funds (ESIF), with over 1.500 consortia supported and over 500 companies accompanied to private investors.