Converting CO2 in a single step, without the need for critical raw materials and green hydrogen, at low cost, and with high selectivity to added-value chemicals has always been a big challenge. In ECO2Fuel, we will be tackling this to deliver the worldwide first 1MW CO2 electrolyzer.
For building a low-cost, critical raw material free, and hydrogen independent CO2 conversion technology, the ECO2Fuel project depends on the efforts of multiple partners at various levels of the system.
For instance, to design and produce highly efficient and selective electrocatalysts, partners must conduct various theoretical and experimental chemistry to materials engineering tasks to understand the catalyst in depth.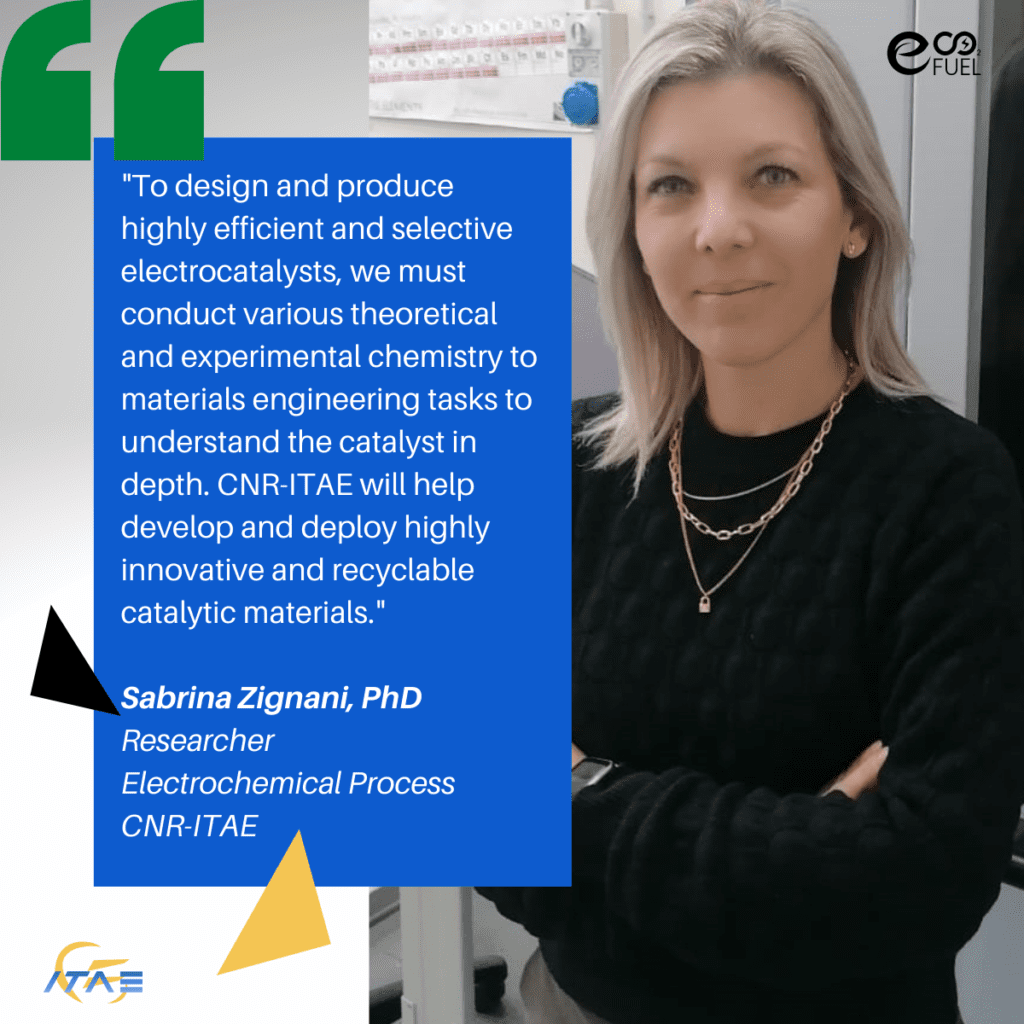 At CNR-ITAE, Dr Zignani and the CNR-ITAE team work hard to gain that knowledge. At CNR-ITAE, many strategies are evaluated to develop highly active, selective, and critical raw material free electrocatalysts that can convert CO2 into green chemicals. The CNR-ITAE has a long and proven experience of around 30 years in several categories of electrochemical and energy conversion devices, including electrolyzers, fuel cells, batteries, heterogeneous catalysis and renewable energy sources.
As a consortium partner in the Eco2fuel project, CNR-ITAE will help develop and deploy highly innovative and recyclable catalytic materials to facilitate the production of carbon-neutral fuels from CO2 rich industrial flue gas emissions at a 50 % increase in the overall efficiency compared to the State-of-the-Art.